– SEE HAPPY PEOPLE –
Marina and her team designed a stunning website for me in a quick, efficient manner that perfectly suited my style and needs. Attention to detail and communication were above par; I was well informed every step of the way and could not be more pleased with the finished design. Flawless!
Brand Identity | Web Development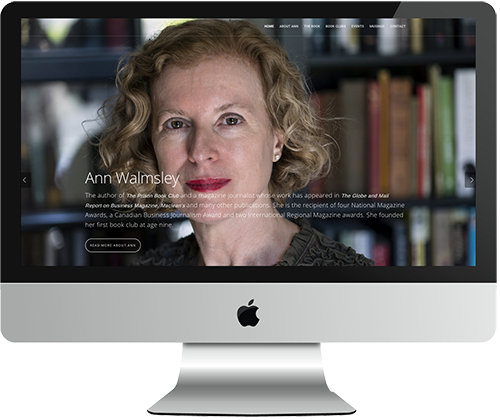 Marina has an artist's eye and the speed of a cheetah. She created my author website in two weeks flat and it is beautifully designed. Also, she's a pleasure to work with.
Brand Identity | Web Development | Marketing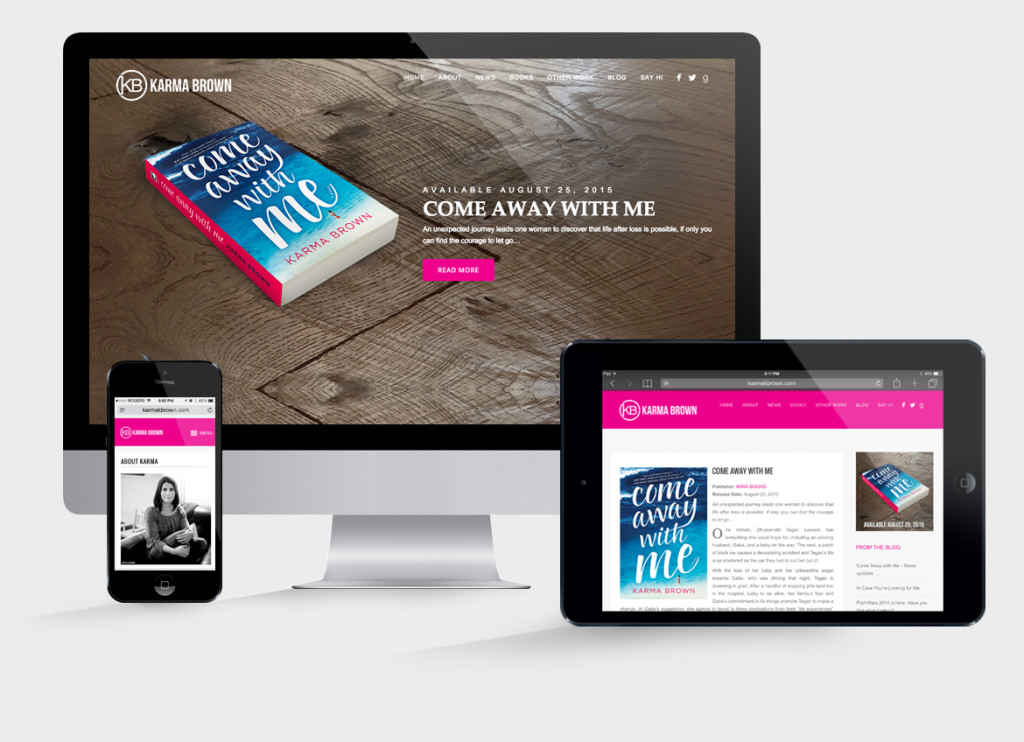 Communication - Marina's response time was amazing, and her ability to hone in on what I was looking for (via email, I might add) was impressive. Follow through - she delivered, faster than I expected, and did exactly what she said she was going to do. Final product - the site looks beautiful, does exactly what I need it to do, and I know she's there whenever I need her!
Brand Identity Concept & Design | Web Development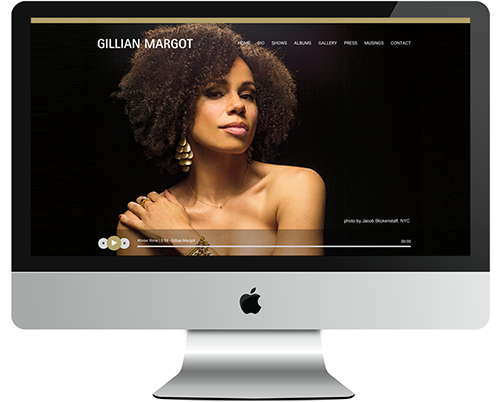 I hired Marina to create my website (including electronic press kit and social media accounts) while I was working overseas for several months.  All of our correspondence was remote -- via email, all the while accommodating a 13-hour time difference and a pressing deadline.  As a professional touring musician, my schedule exists beyond the usual business hours, and during this process of gathering content from a number different sources based on various timelines, Marina was extremely professional, patient, helpful, and managed to make the experience kind of fun.  She answered my questions and offered guidance and training toward my future editing and updating. Working with Marina is a pleasure and I highly recommend her!
Web Development | Marketing
Just wanted to thank you for everything! Finding a website designer was a daunting task for me, but you came highly recommended and I'm glad we worked together. You provide outstanding service and have great product and process knowledge. Most importantly, I'm very happy with the end product! 10/10.
Brand Identity Concept + Design | Web Development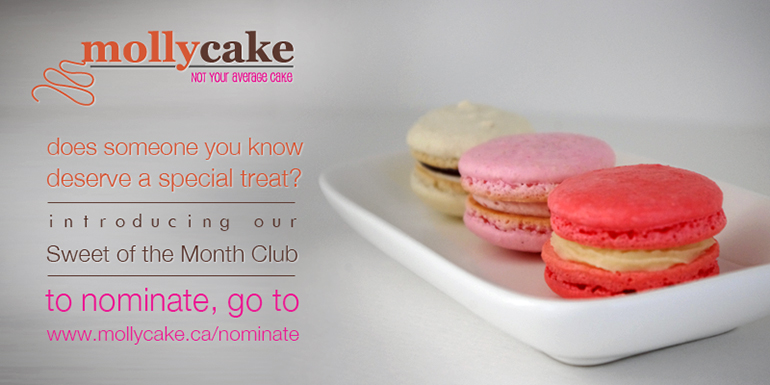 As someone with a graphic & web design background myself, it with head down, tail between my legs that I contacted Marina who had come highly recommended. It was SO worth it!  She was able to fine tune the vision in my head and put it on the screen for me and was so amazing to deal with every step of the way.  I loved that I never felt like a second thought - she responded to me promptly every time (event the silly questions) and met all the deadlines she set out.  Amazing, amazing amazing.  If you haven't hired her yet, I'm not sure what you're waiting for.
Brand Identity Concept + Design | Web Development
Marina has been a true God-send to our company.  Her attention to detail, creativity and efficiency is unparalleled.  Beyond that, she is a pleasure to work with.  I can confess that when it comes to techy stuff, I have no idea... no question is too small or dumb in Marina's eyes.  She was so patient throughout the entire process of putting our website together and encouraging.  She goes way above and beyond in her dedication to making sure that the customer is happy and that your branding is consistent.  I can't say enough about her and her company.
Web Development | Print Collateral | Illustration
What an amazing team to work with. They was professional, highly skilled and their customer service is unbeatable. I can't get over how easy they made the process of setting up my new web site. They really listened to my wants and needs and created a site that exceeded my expectations. Every time I have a question or need additional web support they are always willing to help out and respond to my needs quickly. I would highly recommend them.
Web Development | Ecommerce
When we started our own business we wanted to have a website that caught our clients attention as soon as they arrived to our site. Marina's professionalism and understanding of what we wanted was more then we expected. Her creativity brought life to our site. It's been an absolute pleasure working with Marina and I highly recommend her to any new business starting out or, an existing business looking to bring a new visual appetite to their site. Lets face it, you need a good website to survive in today's high paced world and Marina know exactly what she is doing. Thanks from the entire team at Smart Home Choice.
Brand Identity Concept + Design | Web Development | Print Collateral
Marina is such an asset to our business! She effortlessly takes my idea, adds her creative touch and gives us a product that is exactly what I wanted but far better than I could have imagined. Combine that with fast and attentive service and she is truly remarkable!
Print Collateral
I feel I must share my deep respect and love for the work the multi-talented Marina Duque does. While she is already in demand and sharing the impact of her mad skills and creativity may mean my 'lil empire can engage less of her time + expertise, I'm obliged to share she inspires me to stay on my creative edge. It's her above + beyond service, and her thoughtful, intelligent, efficient, strategic nature…Marina can share my story and illustrate my message like no one else. Marina's my #1 go to graphic designer that tops my list for clients + she's the person I've referred consistently over the years. I've got mad respect and adore her. She's been instrumental in helping me create my website.
Web Development | Print Collateral
It was an absolute pleasure working with you on this project. Your natural creativity, boundless knowledge and sharp troubleshooting skills made this whole process appear seamless. You had a solution for everything I threw at you. Your patience and ability to explain ideas/alternatives to a "non-techie" was key to making me gain a solid understanding to maintain/manage this website. If anyone is considering a website or any design work, I definitely encourage them to check you out first! As I kept saying over and over - "You da BEST"
Brand Identity Concept + Design | Web Development | Print Collateral
I'm always impressed with the service when I interact with Marina. She listens carefully and "gets" what I wanted my website to feel like. Marina has a great response time to the many, many changes I asked of her. She is really easy to work with and appreciates her clients. In addition to my website, Marina has also completed a whole branding line including signage, banners, and business cards.  I have recommended Marina, on many occasions and she has always impressed.
Brand Identity Concept + Design | Web Development | Print Collateral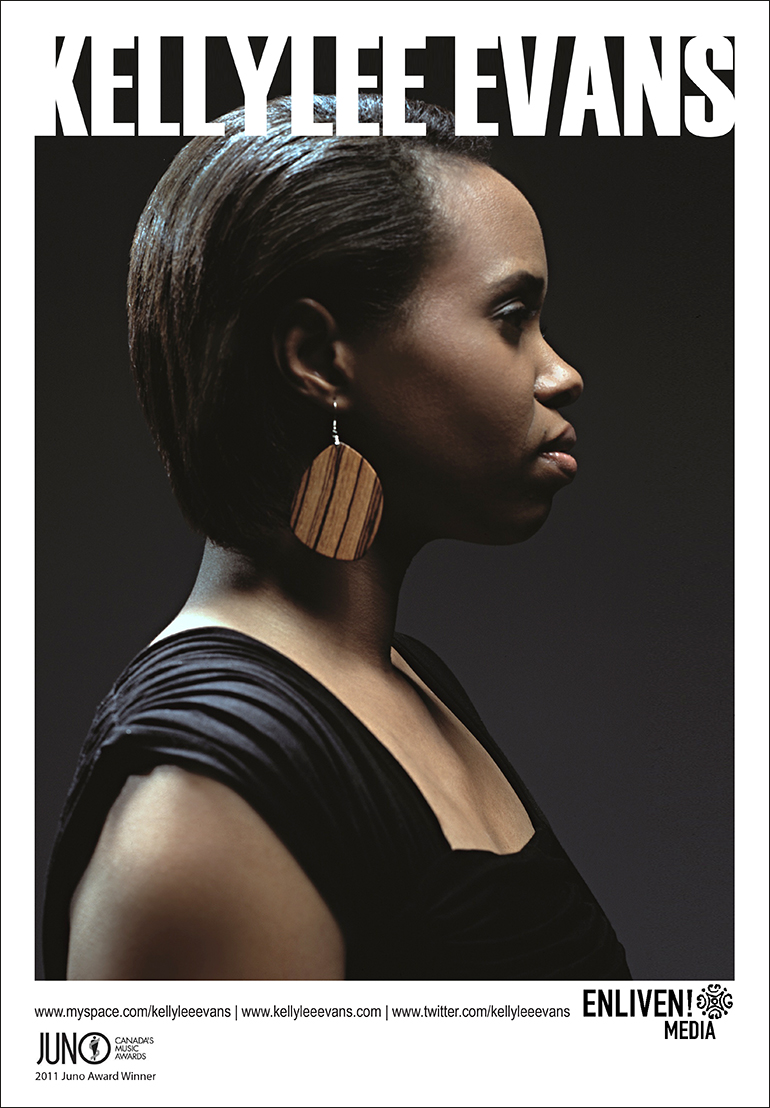 Classic, clean design. Professional and so unbelievably easy to work with. Fast. What more could you ask for from a designer? I love working with Marina.
Web Development + Marketing | Print Collateral
I finally decided it was time to hire someone to re-design my website.  After rave reviews from someone else about Marina, I started working with her.  I couldn't be happier with the results. She is extremely talented and has an eye for design.  Emails and requests were responded to quickly and although I am not technically advanced, she made everything easy to understand for my future updates.  Even more so, Marina was a real pleasure to work with.  I have gotten nothing but compliments on the new site!
Web Development
We needed a new website and are some of the pickiest people we know. We need a high-quality and professional firm that met our ridiculous standards. We searched everywhere and found Marina and Cher, knowing immediately that we wanted to do business with them. They are not only a top-notch design team, but also highly responsive to feedback and cost-effective. They have exceeded every expectation we had and we love doing business with them.
Web Development
After facing some issues with our original web designer, our project came to a halt and we were left wondering if we'd ever get it off the ground. Marina was our lifeline! We enjoyed her Baby Boomba site so much, we wanted the same creativity applied to our website. Marina's fresh ideas, professionalism, timely communication and end results far exceeded our expectations. She was instrumental in giving our original site an overhaul and was extremely knowledgeable in all areas of both design and implementation.  Marina is truly a gifted, creative and talented designer who understands her client's vision and we owe her a great deal of gratitude in bringing an entrepreneur's dream to reality. We look forward to working with Marina in the future.
Web Development
I hired Cher and Marina to design home page collages for my boutiques. I was simply hoping my sites would look a little more organized and easy to navigate, yet Cher and Marina went above and beyond to completely exceed my expectations and design two stunning home page designs that I constantly find myself just staring at in awe. During my projects, Cher and Marina were consistently prompt, professional, and courteous, offering the best customer service I have ever received from a website designer. Their designs are clean and fresh, offering e-business owners beautiful website designs that are as affordable as they are amazing to admire. I would highly recommend them to any business owner looking for a fresh, professional website design by talented artists and programmers who are as passionate about your website's presentation and functionality as you are.
Web Development
Cher and Marina are truly outstanding. Simply put, they deliver real results! They are always professional, creative to the max, focused on the goal and with super sonic speed, deliver creative solutions that ensure maximum impact and brand recognition. They are an invaluable extension of our Greystone team and their ability to deliver winning solutions is huge.
Brand Identity Concept + Design | Web Development | Print Collateral
Marina is prompt, creative and knowledgeable. Her outlook on design is refreshing and she has a passion for her work. I enjoy working with her and always look forward to a new project with her… Marina, thanks for the successful years together and I look forward to many, many more!
Web Development | Print Collateral
I am so thrilled I was introduced to Cher and Marina. They are the brains and beauty behind Drool's webstore. They were a pleasure to work with and I truly can't say enough good things about the both of them! The process of designing and implementing our image and website was so smooth, and they have always been amazingly quick to respond to emails. Even after the project was completed, they have been happy to answer questions and provide feedback. If you are on the search for a star team, then you're search is over… Cher and Marina is who you are looking for!
Brand Identity Concept + Design | Web Development | Print Collateral
It has been a real pleasure working with you. I am able to handle my website myself now and the system is extremely user friendly. Impeccable customer service! Looking forward to continuing our services with you!
Web Development | Print Collateral | Product Photography
Thank you so much for all of your work on our newsletter! I have been meaning to drop you a line for some days now to say that we were able to send out our first newsletter. Thank you so much – you were so helpful!
Web Development + Marketing
Marina is knowledgeable, efficient and incredibly patient. I wanted a collaborative approach to designing my website and Marina was always willing to answer my questions and share advice from her experience. I have already recommended her to others – she is fantastic!
Web Development
If you're looking for a thorough & attention-to-detail website designer who happens to have an excellent taste for sophistication, then stop your search here. Marina provided exceptional service beyond my expectations.  One of Marina's greatest traits is her absolute honesty and availability in creating and supporting my project.  I always felt and knew that my best interests were at heart with Marina.  She provided thorough assistance by guiding me through a complete set-up for my business, website construction and putting me in contact with other professionals.  Marina extends her skills beyond your website.  She concerns herself and provides solutions to ensure your business can thrive & function on a daily basis.  A true business resource she is! I was connected with information for all aspects of my business including photography, logo design, stationary, labels, shipping boxes, business cards, invoicing, building my online shop, and the list goes on… You ask and Marina supplies.  Also, Marina does not do ugly. Every detail is important to Marina as each project is a direct reflection of her eloquent talent. I was tremendously impressed by Marina's ability and give her a big professional nod for the talent she brings to any business project.