Saying Goodbye to 225 Portfolio Pieces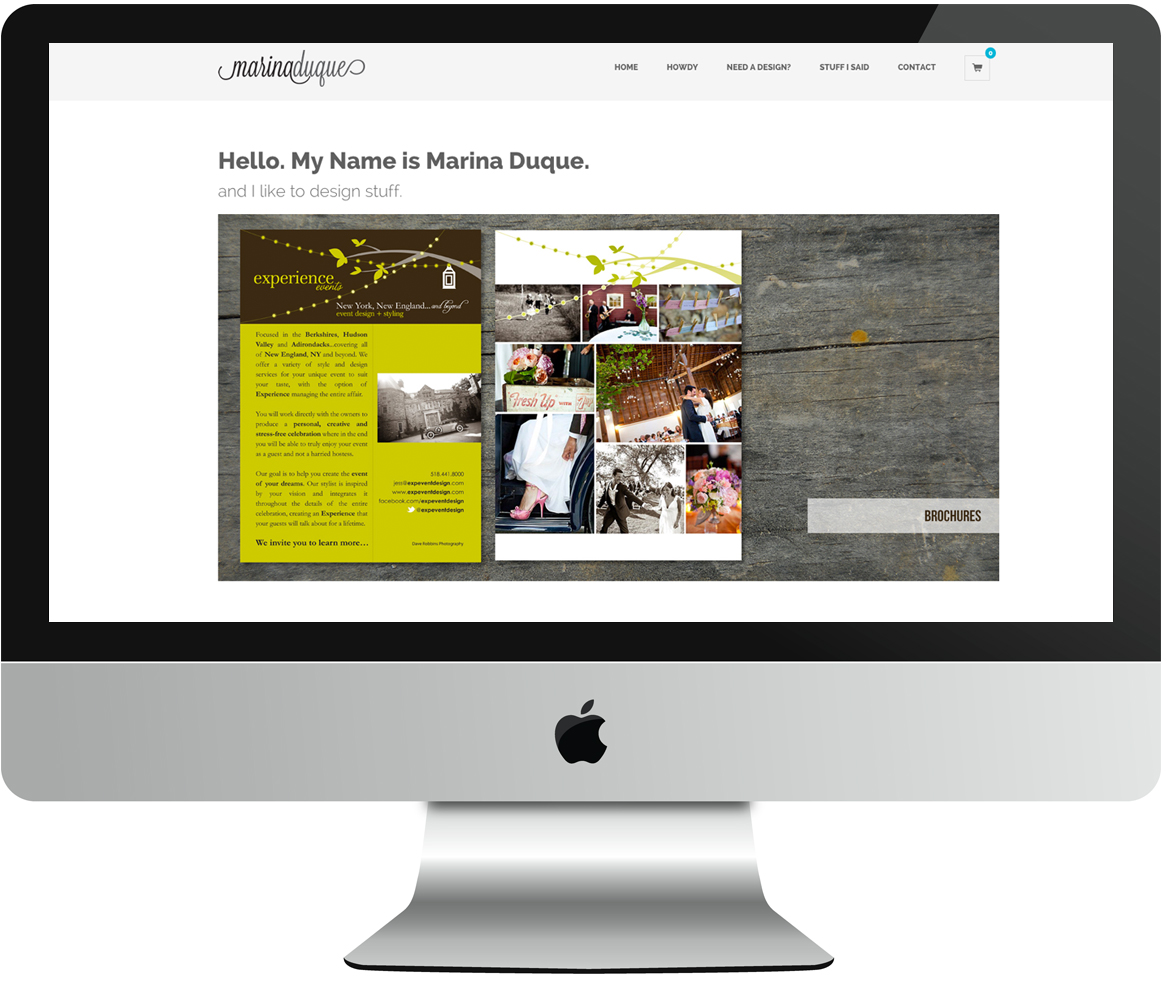 I was getting the itch to re-design my site in November 2013 due to the fact that it was a bit outdated. That was almost 16 months ago.
Portfolio pieces are the bane of my existence. The real reason for procrastinating the full 16 months was largely due to the task of re-organizing almost 10 years of work. And make it look pretty at the same time.
Well, that day is here and the past 2 weeks have been a bit hairy, amidst re-taking portfolio piece photos, trying to find the portfolio pieces, re-organizing the portfolio pieces, working on a couple other client projects, yada yada. But alas, here is it, the newly redesign www.marinaduque.com.
It's a sad day, because I had to delete 225 portfolio pieces. Because…
I had either lost their original file and the 249 pixel wide one I had will no longer suffice with this new design.
They were outdated and looked like my grandma had designed them with her flowered bed skirts.
I gave up.
I figured that at this point, it's all about quality vs quantity. And sometimes, that is a hard thing.
It's a happy day because it's done. Looking forward to designing some new stuff!
---
---