Contrary to popular belief, life exists beyond a drawing tablet and monitor. When I feel especially inspired to do a painting, here's is my usual process:
go out to Curry's, and grab a canvas.
let it sit in my office for 5-6 months or 1 year like this one.
get tired of staring at it, so stuff it in closet for another 2 months.
open my closet, it gets in the way, and say UGH.
google some paintings to get ideas.
Well, you may be wondering why I just don't paint from my own head and be creative? To answer that question, it's just because I'm too damned tired to conjure up with anything.
I found this incredible artist online by the name of Leonid Afremov who did a painting called "She Left". He has done numerous versions and actively sells his work on ETSY. I especially love his "Park" series. The colours are SO vibrant! I watched many of his techniques on YouTube and tried not to stab myself in the eye with my newly bought palette knife, well, because he made it look so easy when I knew that that was a gigantic lie. And secondly because the last time I touched oil paint was before I graduated from University, which was exactly 18 years ago. And the last time I painted with a knife was in circa NEVER.
So I went out and bought some oil paint that went way beyond my budget of $10. But thank goodness for gift certificates from sister in laws! Here is how I would describe oil paint.
it's like pushing snot around perennially.
colours are way more vibrant and bright than acrylic (if you pair them nicely against each other).
it takes forever and a day to dry. My professor once told us an oil painting takes 50 years to fully dry.
Leonid Afremov tells you to wipe your knife clean after EACH stroke, or you will end up with a hotmess. Which is what happened to me, because I am rebellious. So I ended up mixing the entire canvas board into a puke colour and started over.
start with dark colours first.
the knife I got was a bit different than his, it was more long, I should have got a more "square" one.
Title: Leonid Afremov's "She Left". 2015.
Medium: 16 x 16. Oil on Gallery Stretched Canvas.
As you can see by my pea size drop of paint and hesitation, I was very nervous.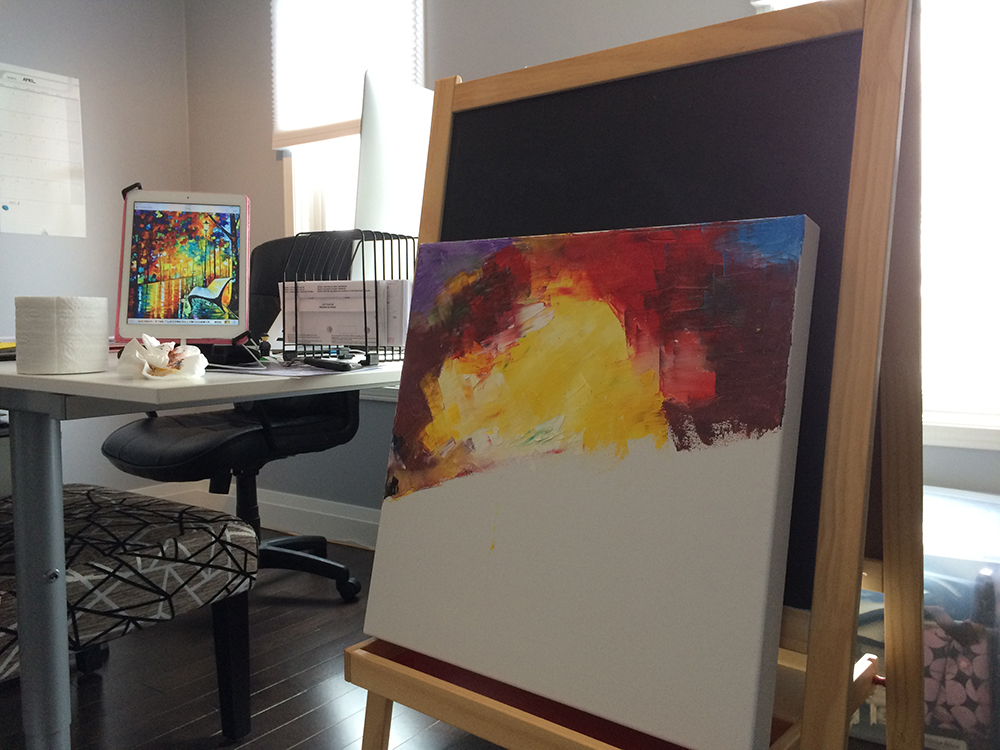 Started with the background.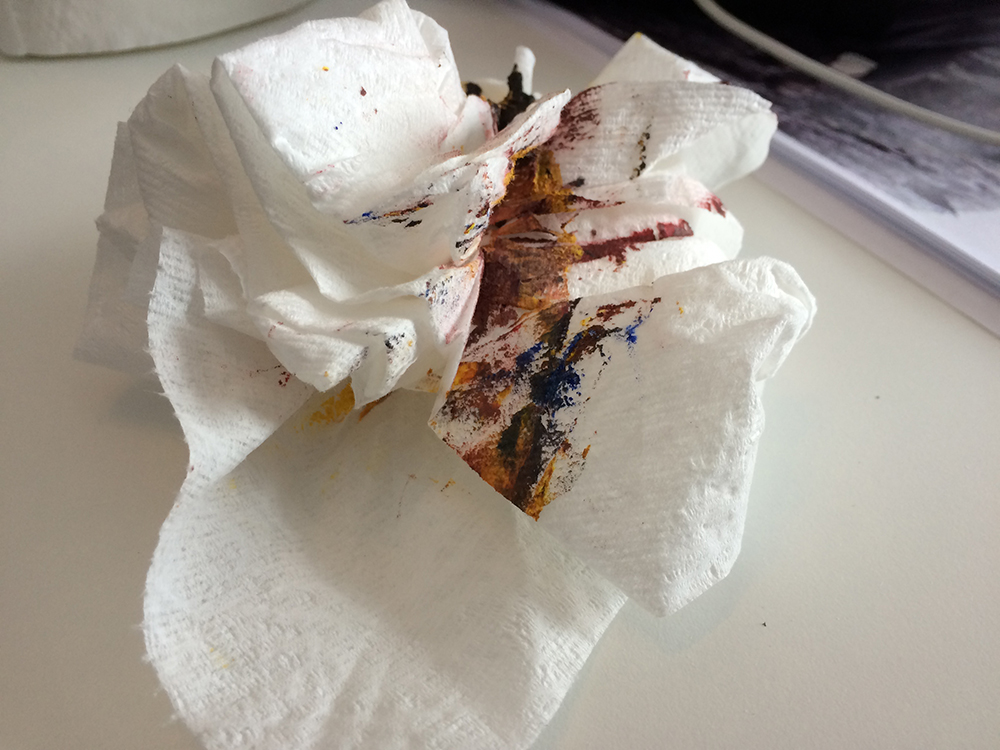 Wipe. Wipe. Wipe!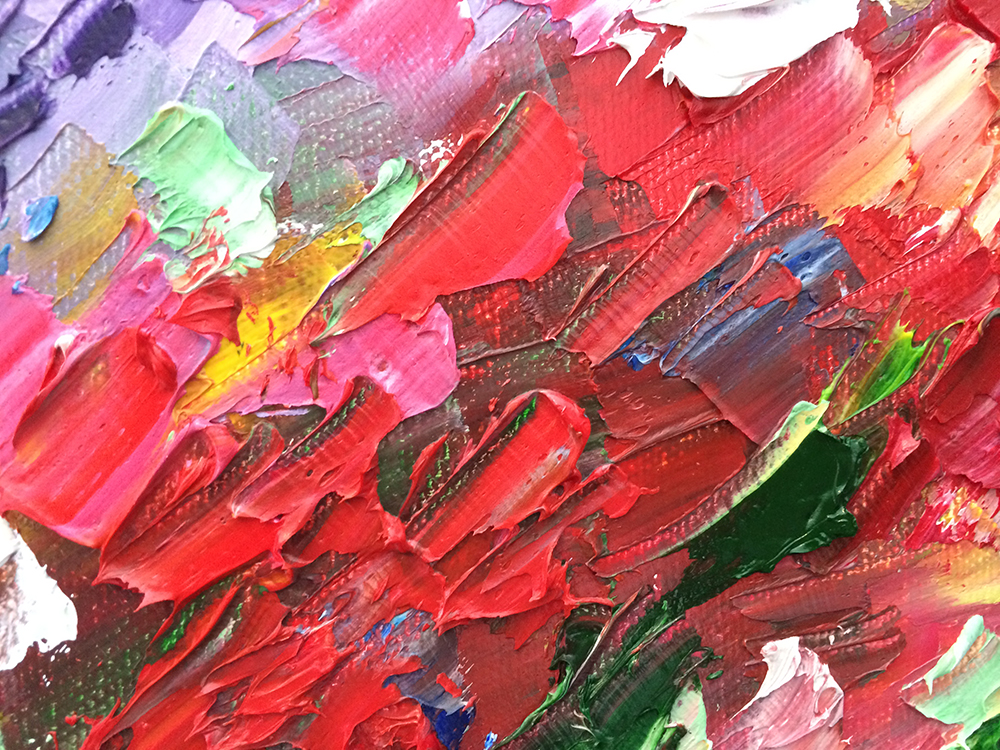 Close up.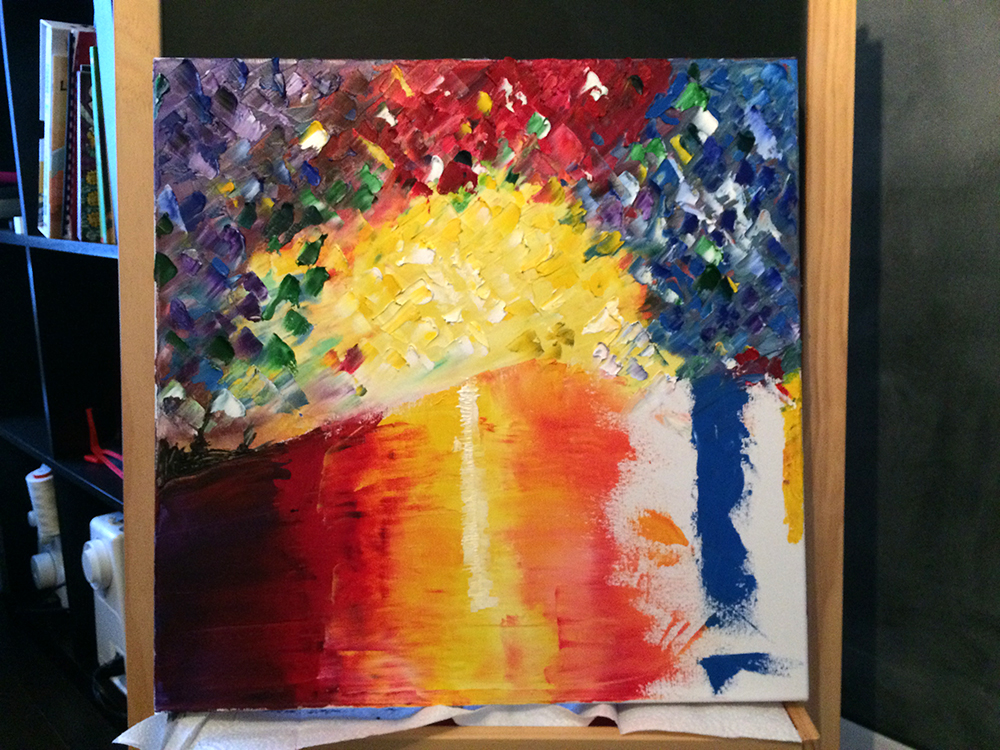 Getting there!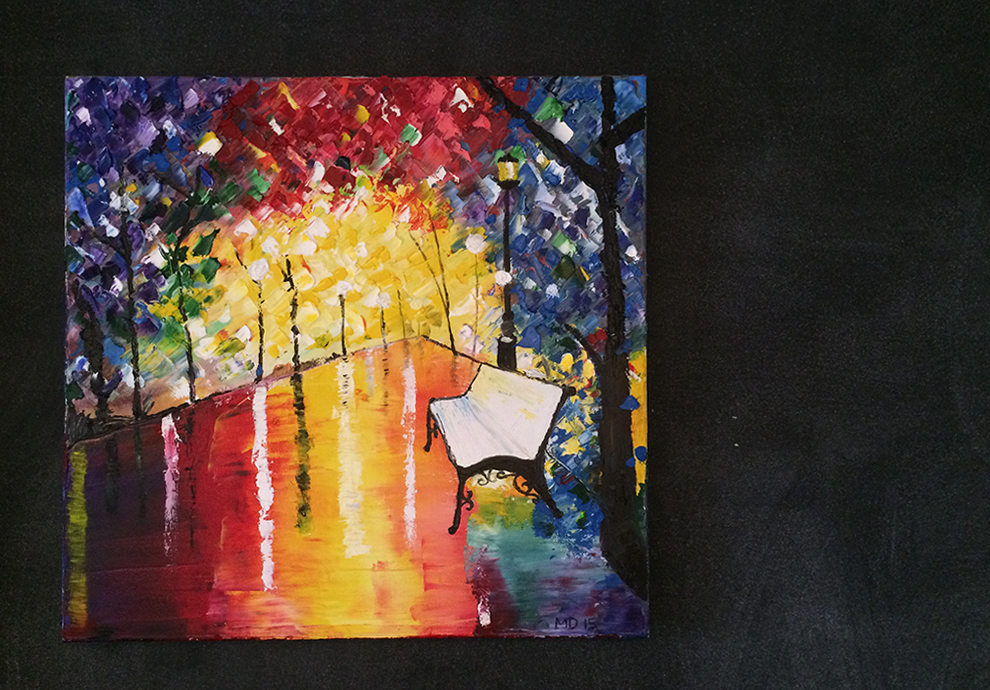 Here is my finished piece. 16×16.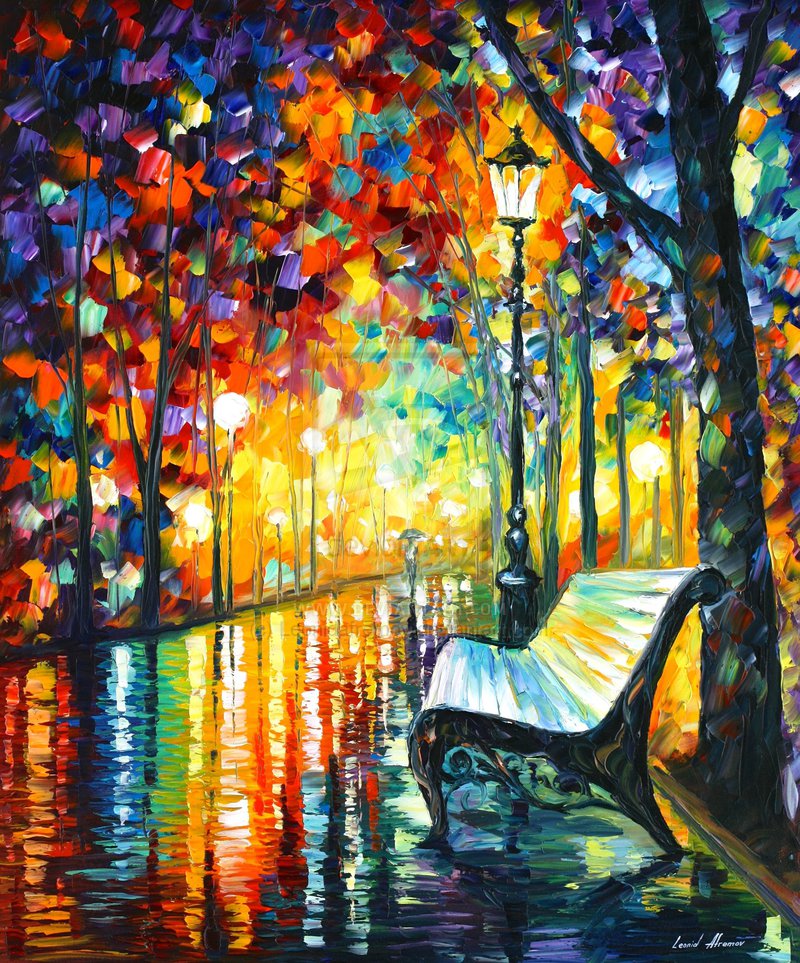 Here was my inspiration from Leonid Afremov! You can purchase the She Left painting on Amazon, or browse all his work.
I also had a reader of my post send me an email showcasing their "She Left" painting. This one was painted by Aman Khan.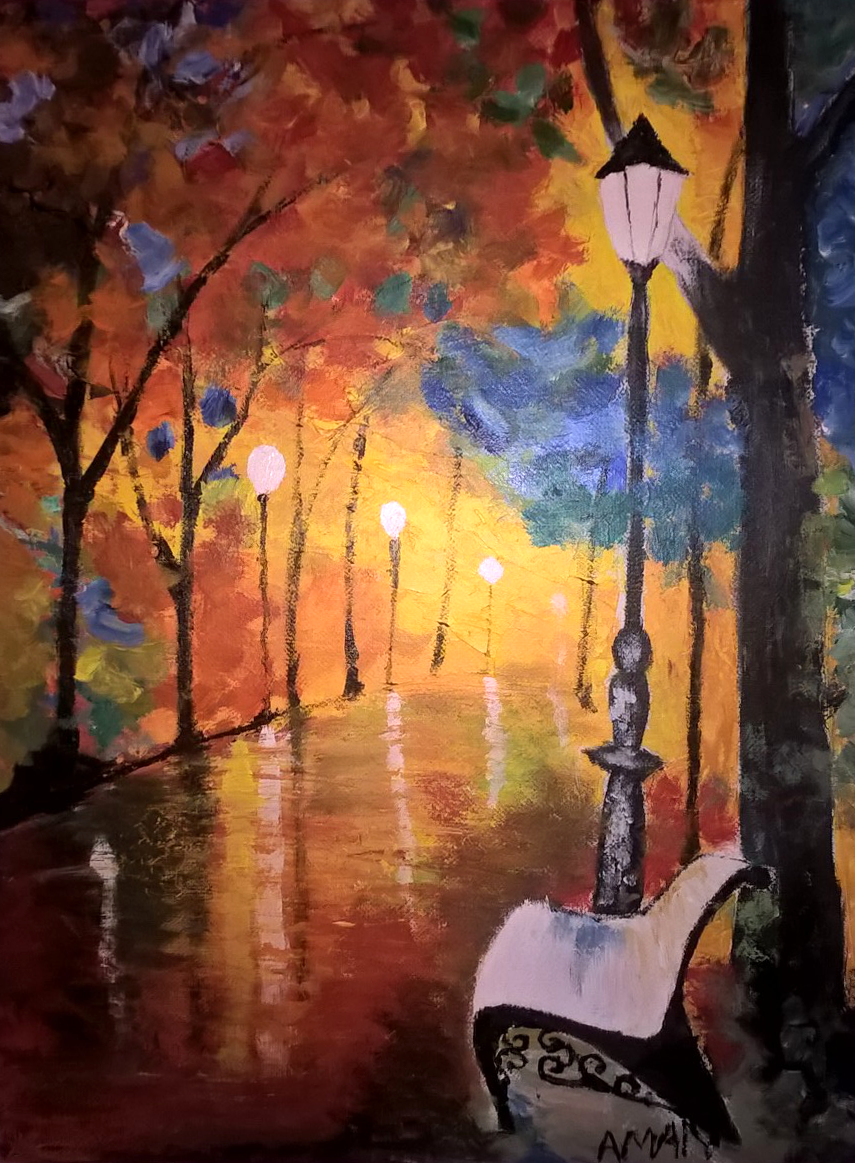 ---
---