My friend's birthday was coming up and I knew she loved all things branches and Cherry Blossoms, so I decided to paint this little gem for her new office. I started it a little over 2 weeks before her birthday because I thought it would take forever, but surprisingly, it didn't even take one afternoon. I did it on Mother's Day, and I told my husband, I didn't want to do anything but paint. I even entered it into our calendar.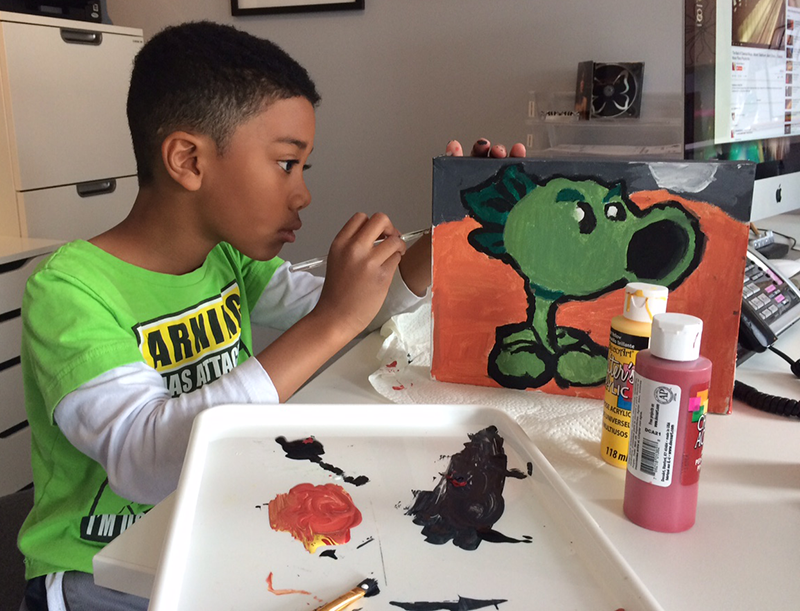 Of course, when he sees me break out the canvas, he has to break out his.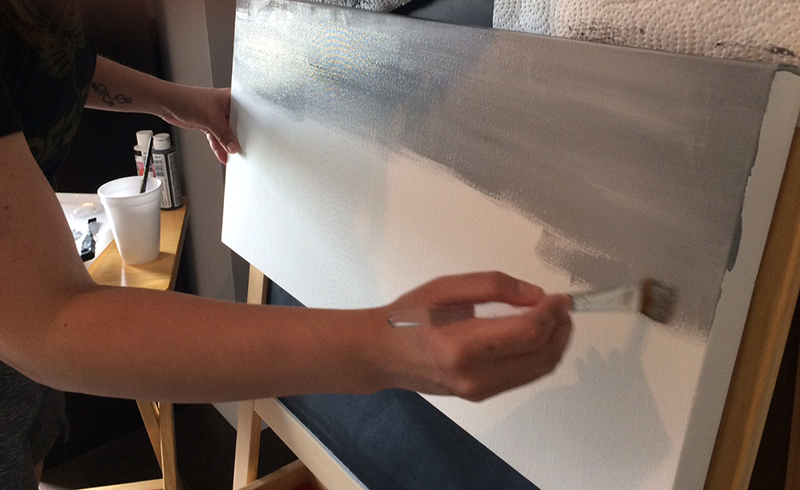 I chose a canvas that was not traditional in size. 12 x 24 inches. This made it great for a landscape painting. I usually purchase gallery stretched canvases. They just look so much nicer. Start off by doing long strokes from left to right with different shades gray. A bigger brush makes it easer and blends much nicer.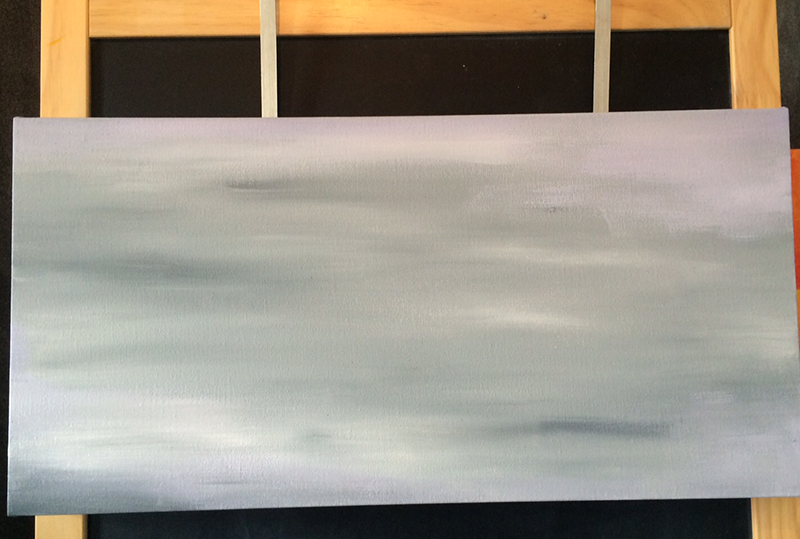 Then use a smaller brush to stipple on the mountains. Remember, you are working in layers. So the stuff in the back should looks faded, blended and a little blurry.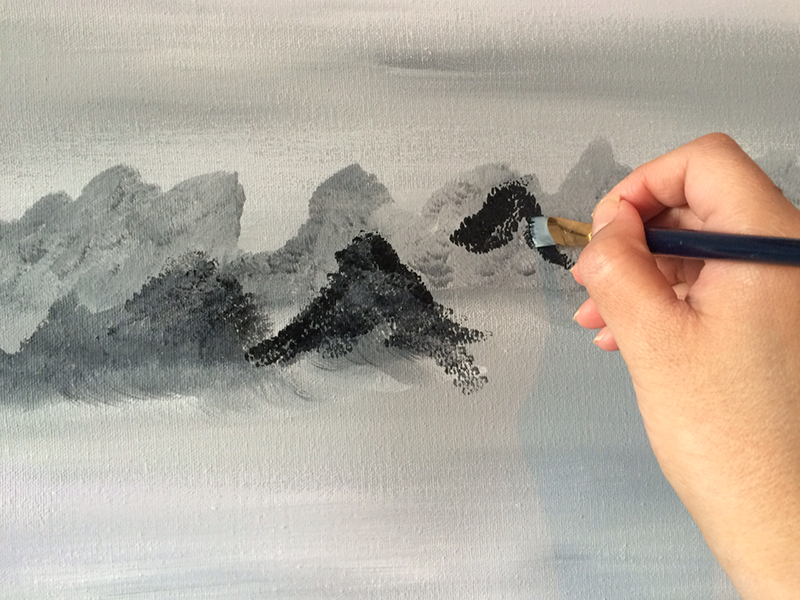 Then work your way towards forward, as you get closer, things start to take shape and appear more crisp.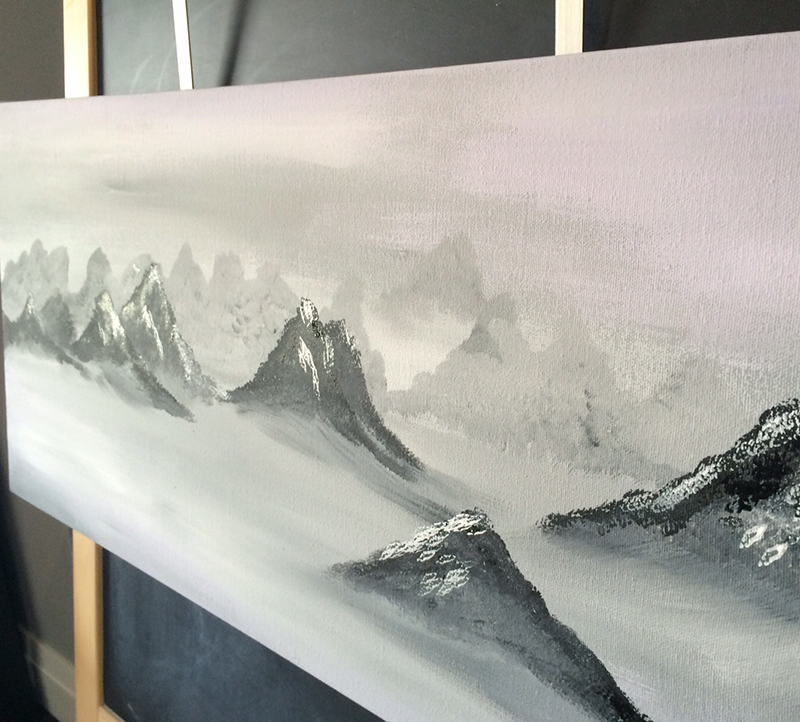 Put some white highlights for snow peaked mountains.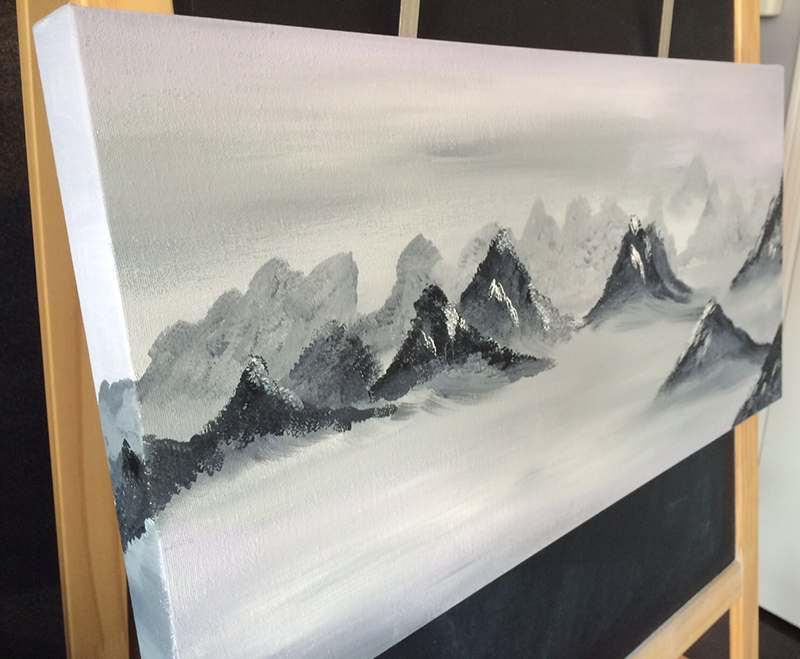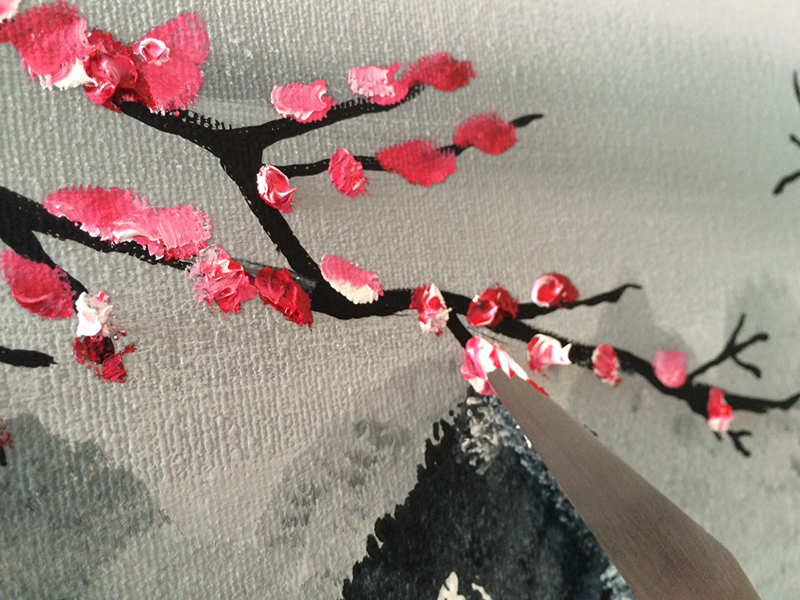 Add your branches. Since acrylic dry's faster than you can say hello, now it's time to mix some oil. This is just red and white dabs.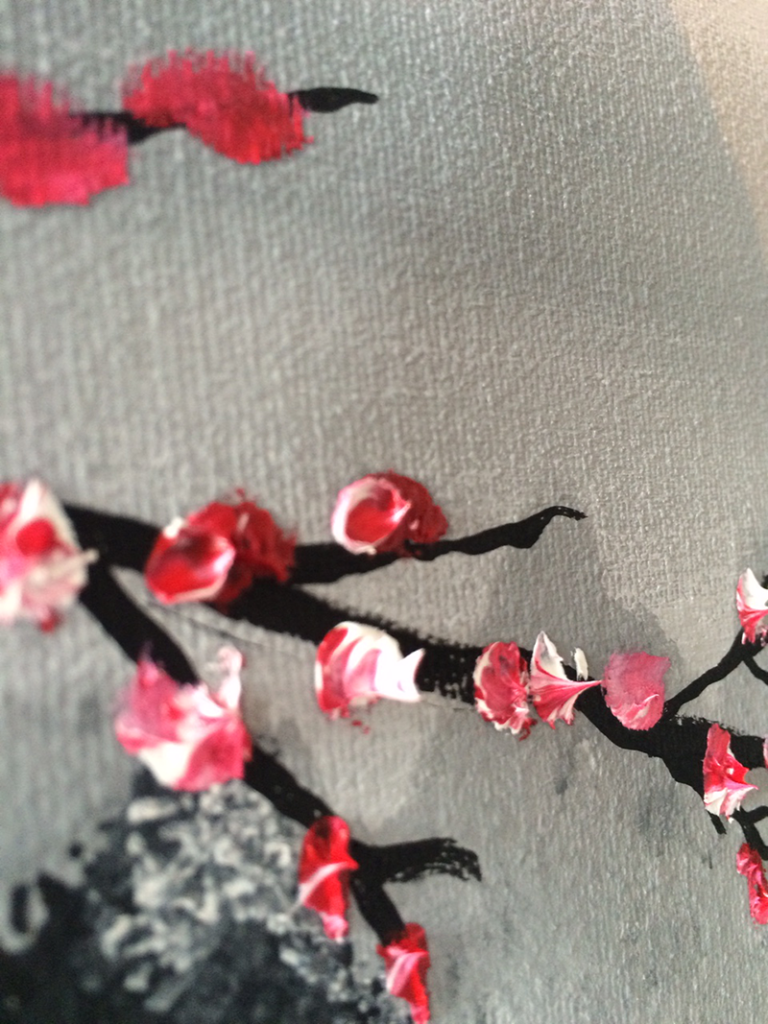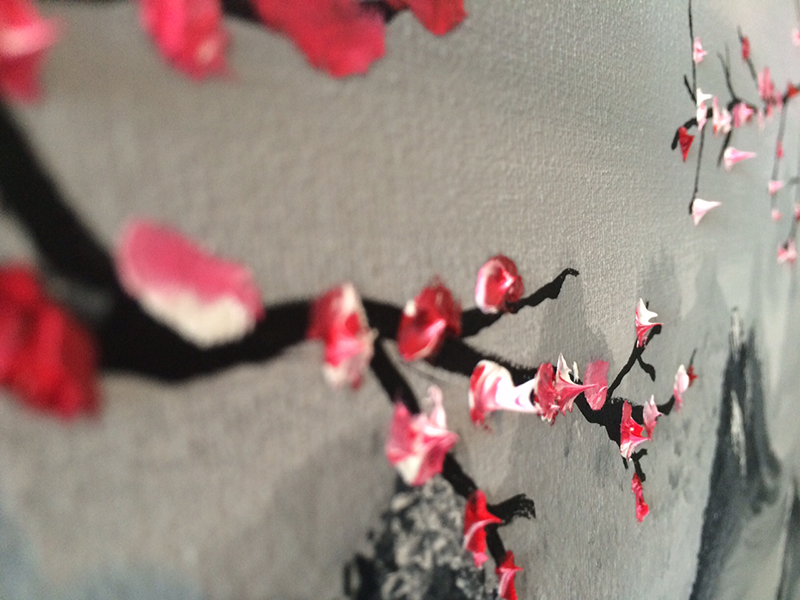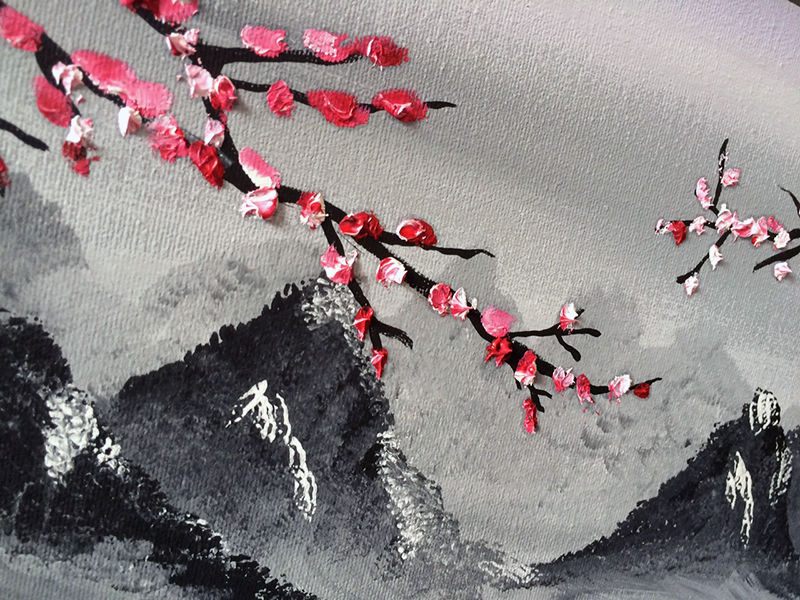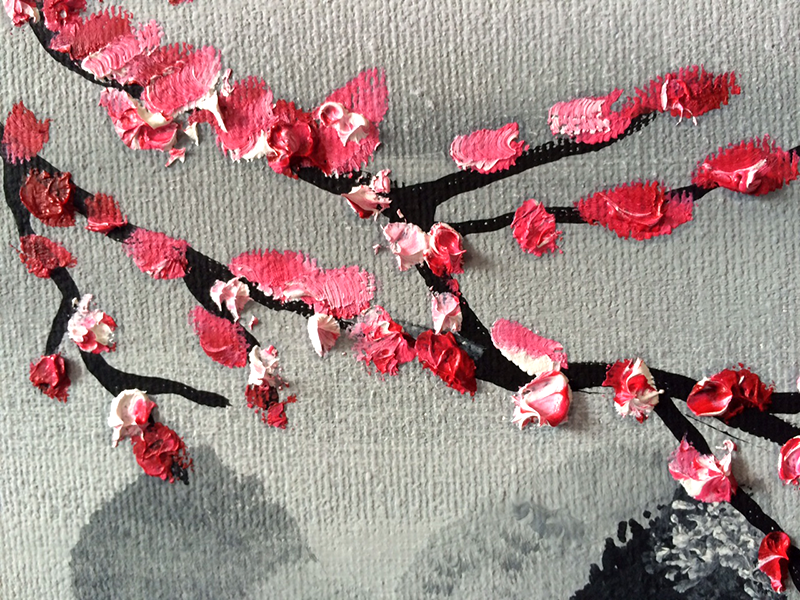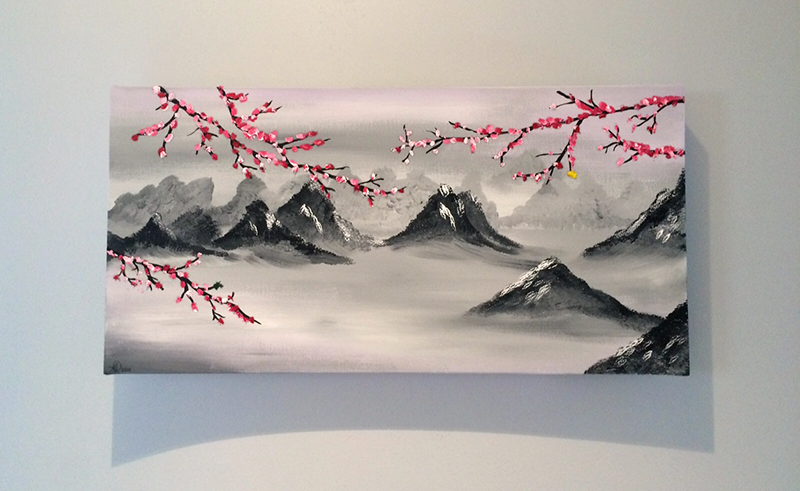 That little yellow blotch was actually done by my son, as his contribution.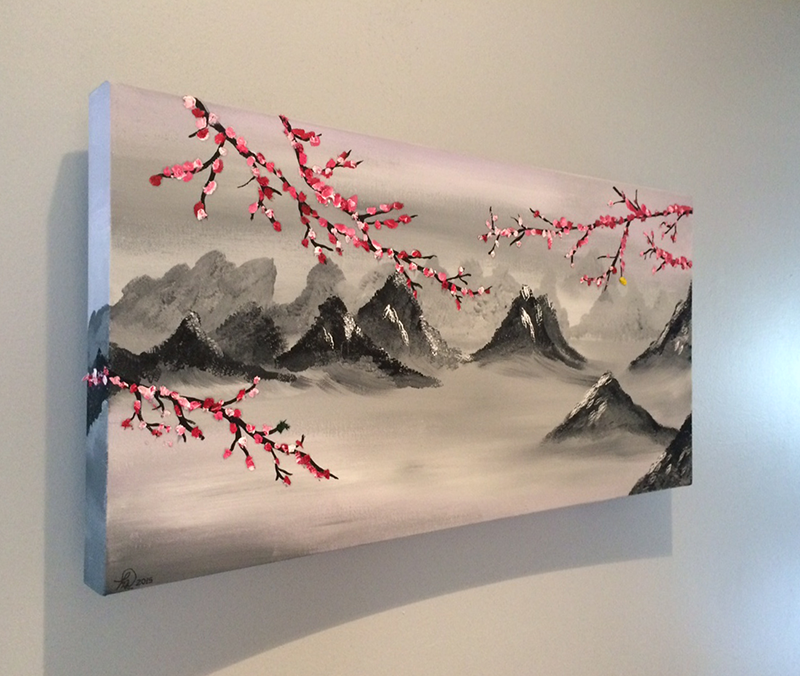 A nice effect is to bring the artwork around to the sides of the gallery canvas.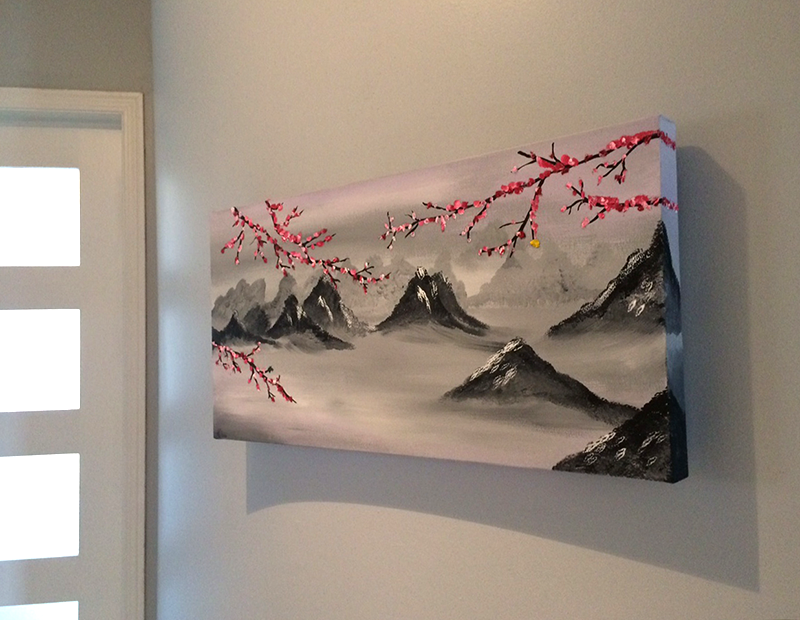 Finito! And here it is showcased below in her nice new office.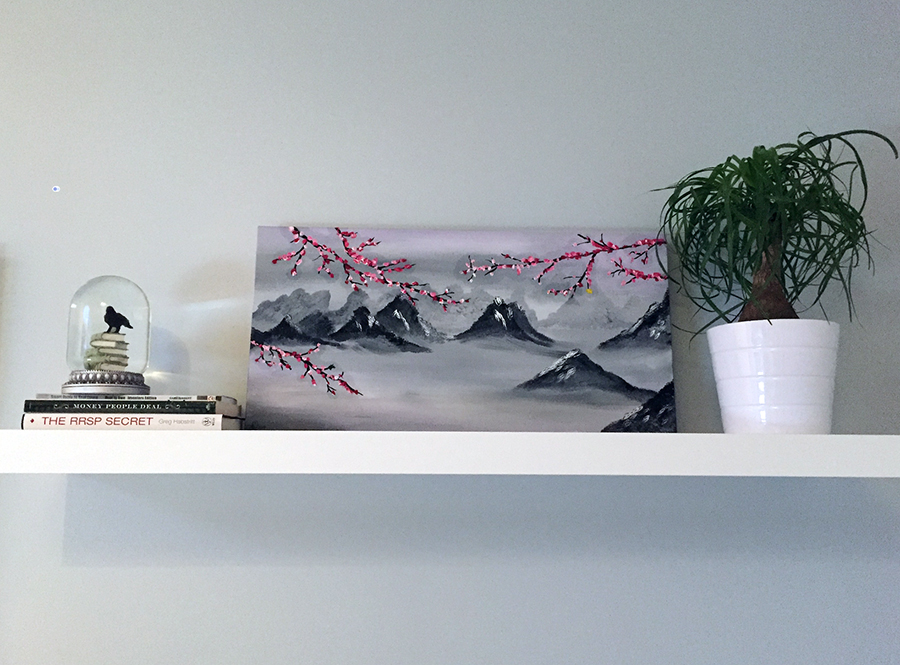 ---
---