10 Steps to a Chalk Board Wall
Step 1: Gather your materials.
Tape
Roller
Paint Tray
Black Outlet
Paintbrush
Rust-Oleum Chalk Board Paint (Black) – available at any Canadian Tire or Home Depot or Amazon.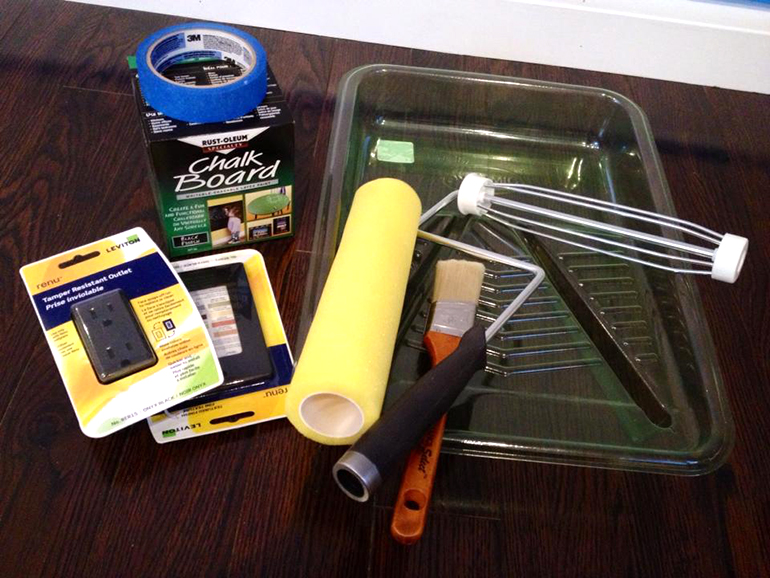 Step 2: Tape your wall. And leave it like this for a month because you got busy.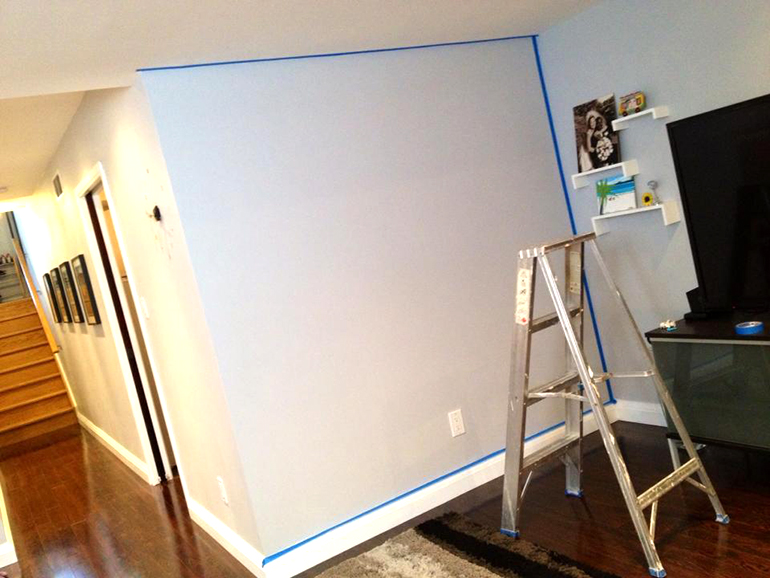 Step 3: Stir your paint real good.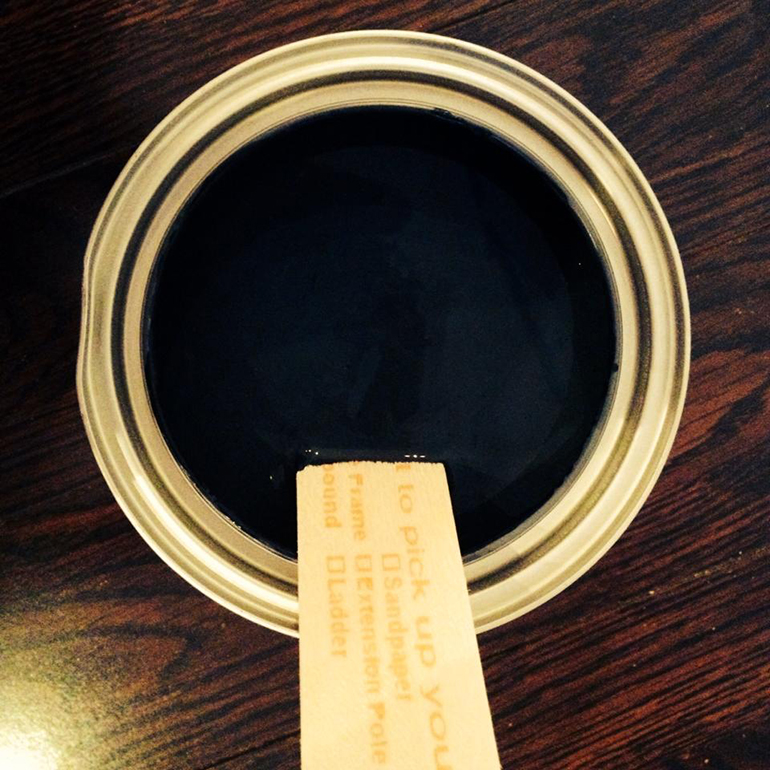 Step 4: Start Cutting in and Rolling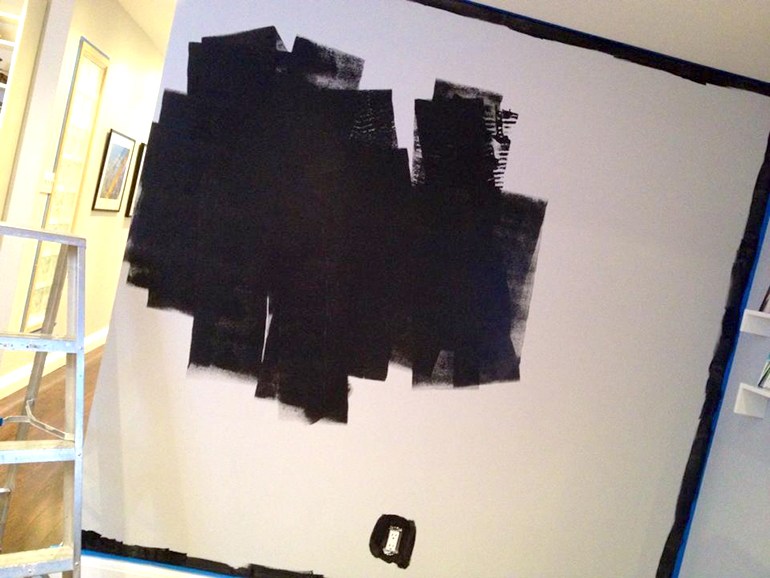 Step 5: Swap our your plugs.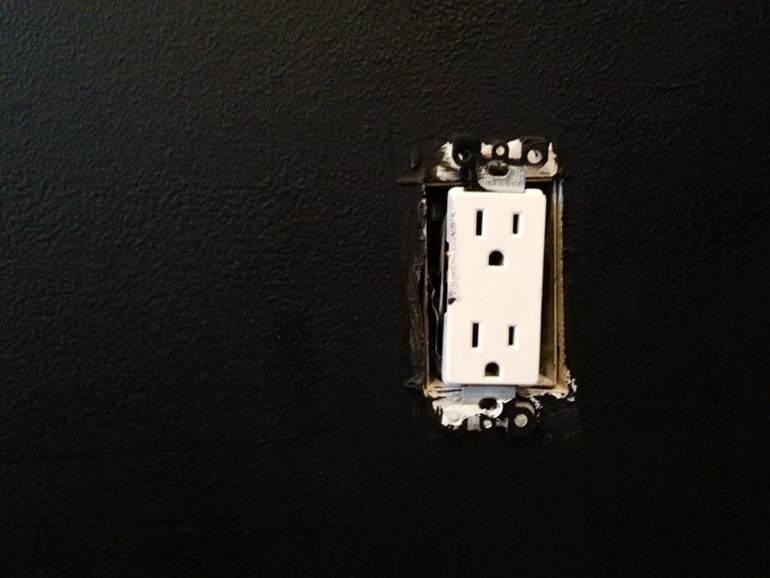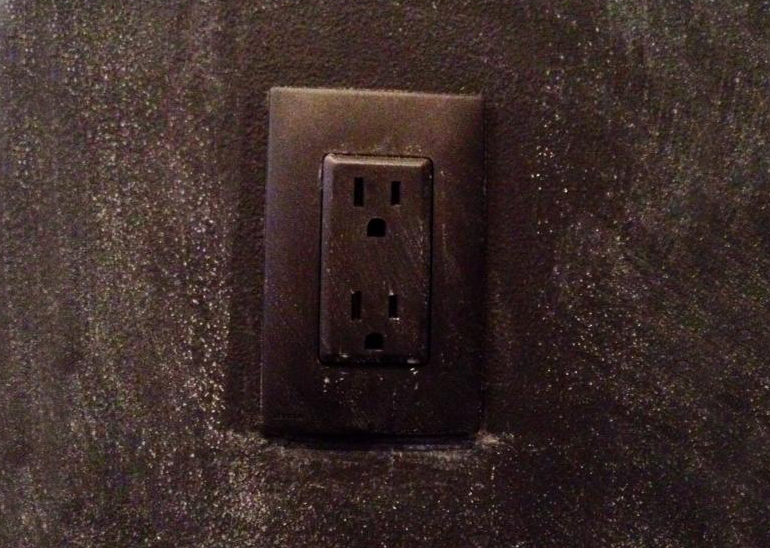 Step 6: After paint dries, which is about 3 days, enlist help from family members. "Prime" the wall. Get some chalk and roll with the side down all over the wall. This will ensure that the chalk adheres to the wall.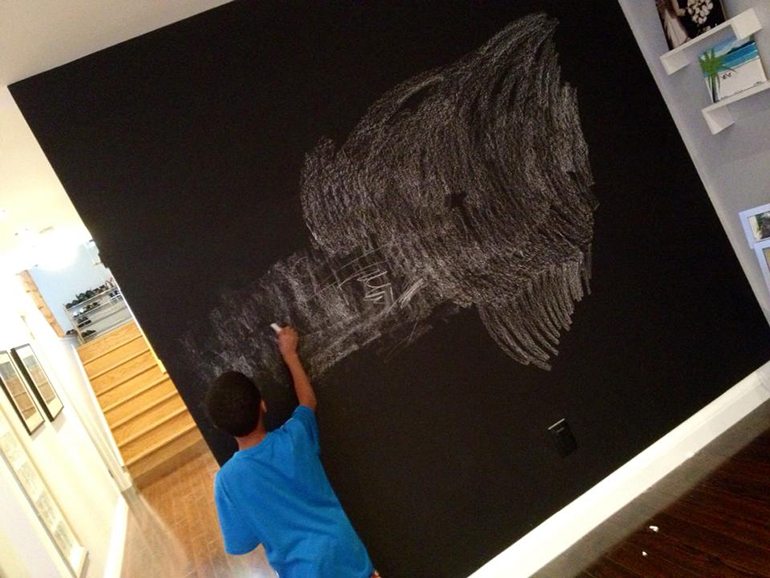 Step 7: Wipe it all off.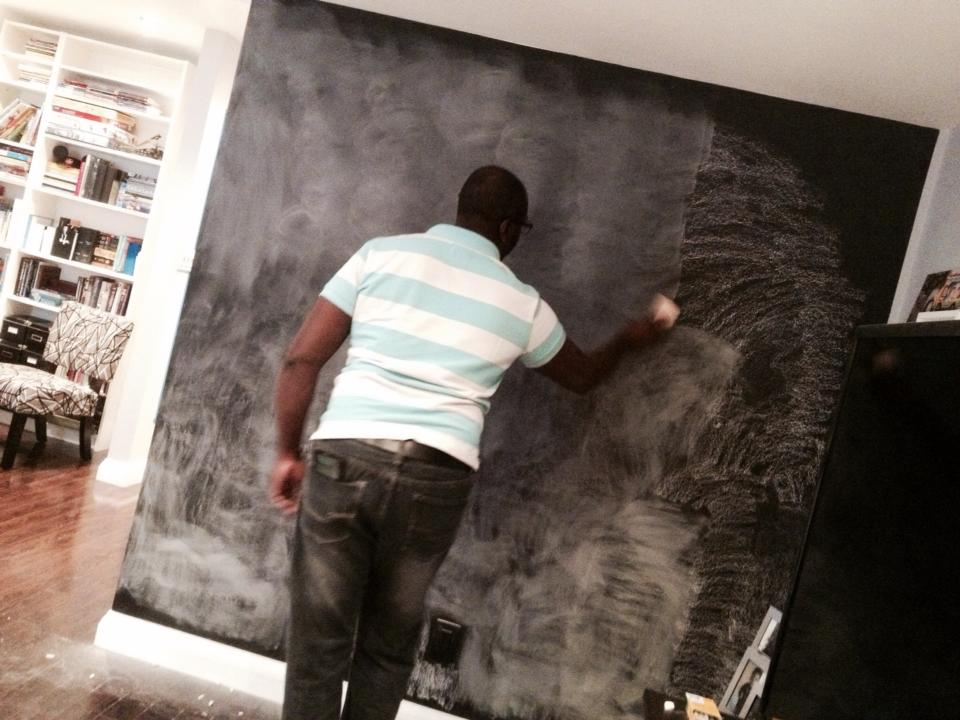 Step 8: After 7 days, wipe with a damp cloth.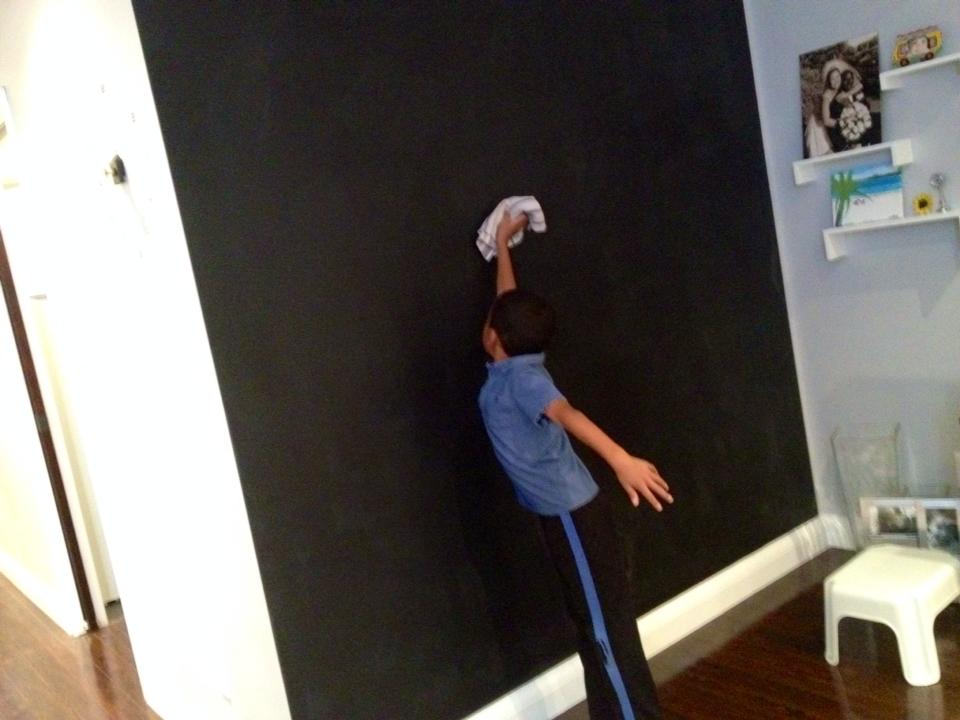 Step 9: Go nuts.
Step 10: Leave children down there for days.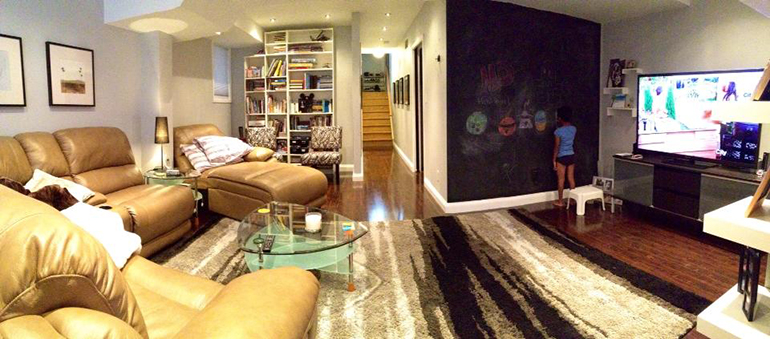 ---
---