About a Lady Named Marina
Driven. Entrepreneurial. Creative.
Here I am in front of my half finished painting that took nearly 6 months to complete, a tribute to one of my favourite artists of all time, Roy Lichtenstein. You can read all about that here!
---
1983
ORIGIN
By the age of 7, I was already drawing and painting, and was known as a "artist" by my peers. My days were usually spent hovering over a sketchbook with some 2B pencils.
If I wasn't doing that, then I was pounding some notes on the piano, or knitting my cabbage patch some sweaters, or hopping on my mom's sewing machine.
1993
PRACTICE
In my last year of high school, I was placed in a co-op work environment in the Graphics Department of a leading bank where

Corel 3.0

was the software of choice fueled by the

486 Computer

.
Stock photos were ordered via mail. Letters were typeset by specific computer codes. Artwork was rendered on a

drafting table

through

mechanical paste-up

,

ruby film

, and Xacto knife to be made

camera-ready

.
1999
HONOURS B.F.A
I became infatuated with "Desktop Publishing" and when the "

Information Superhighway

" came to be, I chose a more technical aspect to design and pursued

design and typography

vs. traditional art in University.

I graduated and received my

Bachelors Degree in Fine Arts (Hons)

from York University in Toronto.
2000
CORPORATE
Over the next several years, I worked for a variety of companies ranging from

Photo/Video Studios

,

Children's Publishing

,

IT

,

Print Houses

and

Multimedia + Interactive Design Studios

.
I started building websites with

Microsoft FrontPage

,

HTML

,

Macromedia DreamWeaver

and

Animated GIFS

.
2007
FREELANCE
A

big transition

year.
I took a permanent maternity leave and started freelancing.
Over the next 10 years, I have freelance designed for hundreds of clients, building websites, logos, print and branding.
I have also started a few other "

side hustles

" but they all gravitate to the same medium.
Art & Design

.
NOW
STILL AT IT
While my home is still here at Marina Duque, I expanded into other creative outlets:
This Design Girl ~ I teach aspiring designers, seasoned creatives, and entrepreneurs design education.
Flat Lay Studio ~ I shoot stock photos including flat lays, scene creators, tech styled desktops, stationary, and much more.
Type Maven ~ I design print ready made downloads from inspirational quotes to movie illustrations.
Creative Lounge ~ I offer custom web and print design.
Find Me
Goal. Inbox Zero.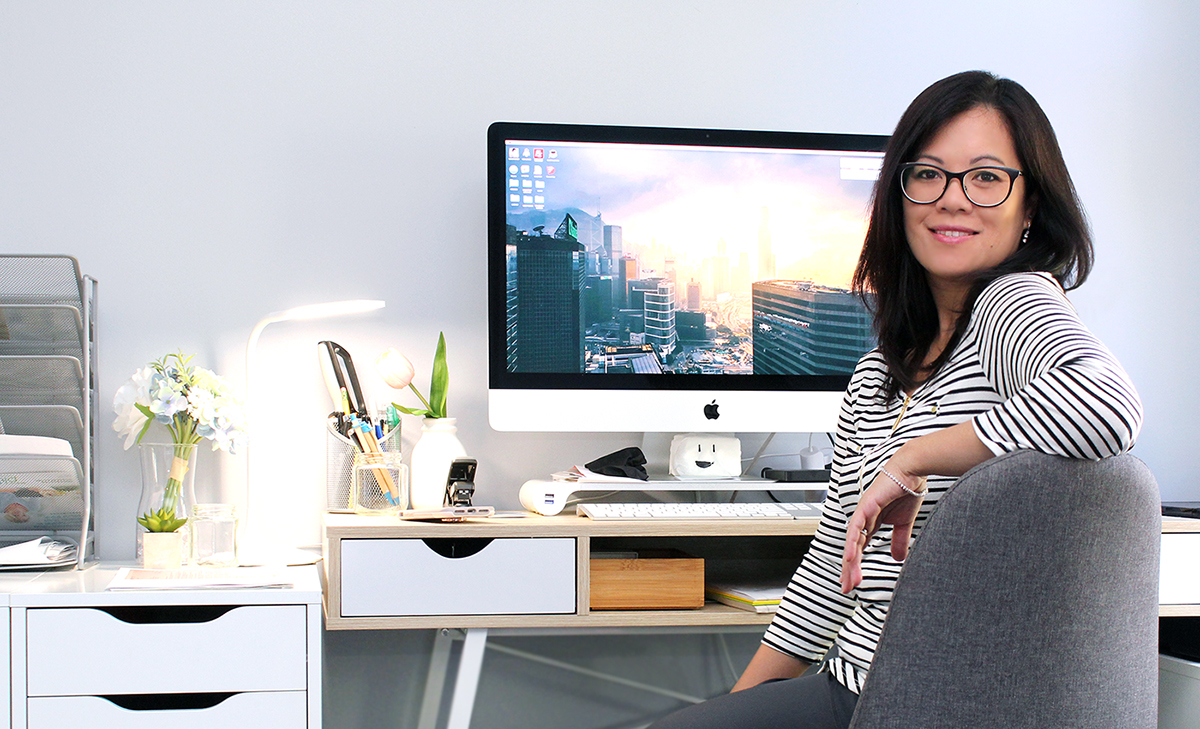 Portfolio
Coming Soon. Yikes.
Huh? A Designer without a Portfolio?
After being in the industry for nearly 20 years, I feel the need to clean it up.
Things are a little outdated and I want my portfolio to reflect the now.
Oh the joys of being a perfectionist.
And this may take a while. You know, because kids. And a hundred other things.
So rather than having my entire website in a state of under construction for months, and/or possibly years
(it's been 2 years, 5 months and 14 days since this notice has been up),
I am taking the risk and putting my website live without a portfolio.
Oh the sheer horror!
BUT. Feel free to check out my other sites.
You can see my design style there.