Contact
Goal. Inbox Zero.
hello@marinaduque.com
WHERE ELSE TO FIND ME
CREATIVE LOUNGE
Hire us for your next project.
About a Lady Named Marina
Driven. Entrepreneurial. Creative.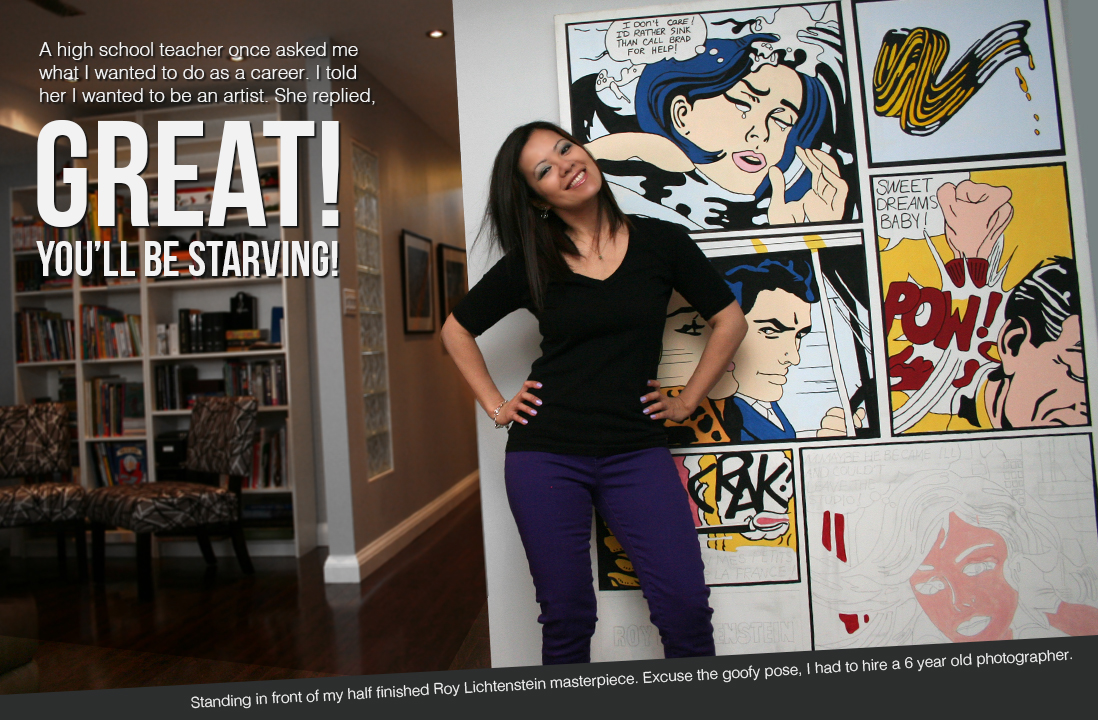 See Happy People
Nothing makes me more happy than happy clients.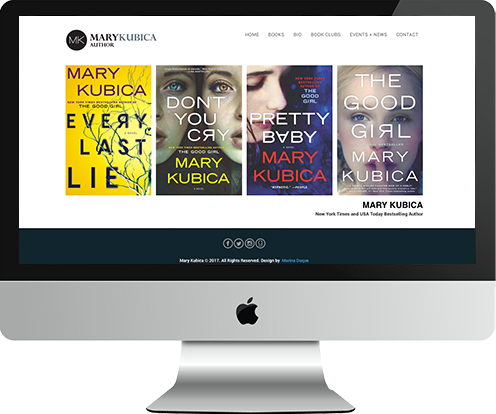 Marina and her team designed a stunning website for me in a quick, efficient manner that perfectly suited my style and needs. Attention to detail and communication were above par; I was well informed every step of the way and could not be more pleased with the finished design. Flawless!
Mary Kubica | Author
marykubica.com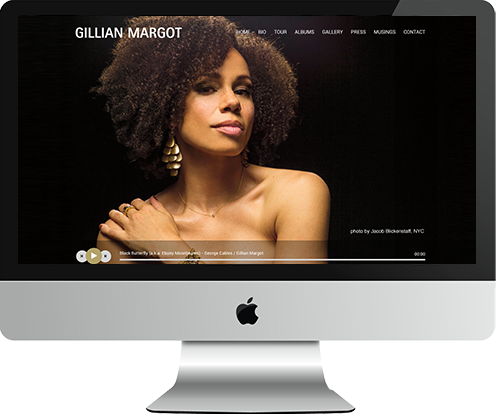 I hired Marina while I was working overseas for several months and all of our correspondence was remote via email, accommodating a 13 hour time difference and a pressing deadline. Marina was extremely professional, patient, helpful, and managed to make the experience kind of fun.  She also offered guidance and training toward my future editing and updating. Working with Marina is a pleasure!
Gillian Margot | Singer Songwriter
gillianmargot.com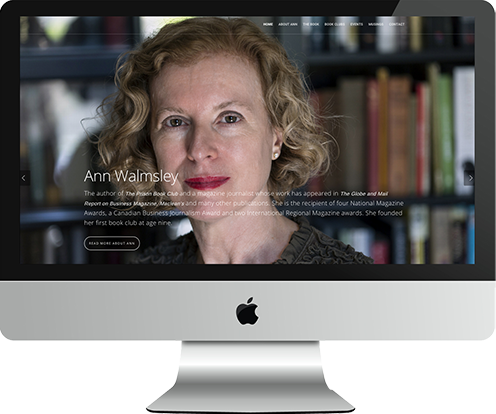 Marina has an artist's eye and the speed of a cheetah. She created my author website in two weeks flat and it is beautifully designed. Also, she's a pleasure to work with.
Ann Walmsley | Author
annwalmsley.com
Communication – Marina's response time was amazing, and her ability to hone in on what I was looking for (via email, I might add) was impressive. Follow through – she delivered, faster than I expected, and did exactly what she said she was going to do. Final product – the site looks beautiful, does exactly what I need it to do, and I know she's there whenever I need her!
Karma Brown | Author Writer | Toronto
---
Just wanted to thank you for everything! Finding a website designer was a daunting task for me, but you came highly recommended and I'm glad we worked together. You provide outstanding service and have great product and process knowledge. Most importantly, I'm very happy with the end product! 10/10.
Brock Smith | TimberSmith WoodWorks | British Columbia
---
Marina has been a true God-send to our company.  Her attention to detail, creativity and efficiency is unparalleled.  Beyond that, she is a pleasure to work with.  I can confess that when it comes to techy stuff, I have no idea… no question is too small or dumb in Marina's eyes.  She was so patient throughout the entire process of putting our website together and encouraging.  She goes way above and beyond in her dedication to making sure that the customer is happy and that your branding is consistent.  I can't say enough about her and her company.
Cheryl Boyce | Freedom Culture | Toronto
---
As someone with a graphic & web design background myself, it with head down, tail between my legs that I contacted Marina who had come highly recommended. It was SO worth it!  She was able to fine tune the vision in my head and put it on the screen for me and was so amazing to deal with every step of the way.  I loved that I never felt like a second thought – she responded to me promptly every time (even the silly questions) and met all the deadlines she set out.  Amazing, amazing amazing.  If you haven't hired her yet, I'm not sure what you're waiting for.
Christine | Molly Cake | Burlington
---
What an amazing team to work with. They was professional, highly skilled and their customer service is unbeatable. I can't get over how easy they made the process of setting up my new web site. They really listened to my wants and needs and created a site that exceeded my expectations. Every time I have a question or need additional web support they are always willing to help out and respond to my needs quickly. I would highly recommend them.
Shaindy Alexander | Ringley Natural Teething Toys | Toronto
Marina is such an asset to our business! She effortlessly takes my idea, adds her creative touch and gives us a product that is exactly what I wanted but far better than I could have imagined. Combine that with fast and attentive service and she is truly remarkable!
 Jessica Herberger | Experience Events | Saratoga Springs, NY
---
I have worked with Marina for a number of years as she has done both graphic and web design for our Church. She is easy to work with, understands the concepts we are working towards, and always keeps on a project until we are completely satisfied. I look forward to working with her for many more years.
Kelly Michalczyk | Impact Church London | London, Ontario
---
I feel I must share my deep respect and love for the work the multi-talented Marina Duque does. While she is already in demand and sharing the impact of her mad skills and creativity may mean my 'lil empire can engage less of her time + expertise, I'm obliged to share she inspires me to stay on my creative edge. It's her above + beyond service, and her thoughtful, intelligent, efficient, strategic nature…Marina can share my story and illustrate my message like no one else. Marina's my #1 go to graphic designer that tops my list for clients + she's the person I've referred consistently over the years. I've got mad respect and adore her. She's been instrumental in helping me create my website.
Miranda Webb | British Columbia
---
It was an absolute pleasure working with you on this project. Your natural creativity, boundless knowledge and sharp troubleshooting skills made this whole process appear seamless. You had a solution for everything I threw at you. Your patience and ability to explain ideas/alternatives to a "non-techie" was key to making me gain a solid understanding to maintain/manage this website. If anyone is considering a website or any design work, I definitely encourage them to check you out first!
Jacquie Chang | Castlefield City Church | Toronto
---
Cher and Marina are truly outstanding. Simply put, they deliver real results! They are always professional, creative to the max, focused on the goal and with super sonic speed, deliver creative solutions that ensure maximum impact and brand recognition. They are an invaluable extension of our Greystone team and their ability to deliver winning solutions is huge.
Georgia Mouka | Greystone Design + Communications | Toronto
---
Classic, clean design. Professional and so unbelievably easy to work with. Fast. What more could you ask for from a designer? I love working with Marina.
Kellylee Evans | Recording Artist, Singer-Songwriter | Ottawa
---
Creative, efficient service. Recommended!
Neil Forsyth | Neil Forsyth | United Kingdom
---
We needed a new website and are some of the pickiest people we know. We need a high-quality and professional firm that met our ridiculous standards. We searched everywhere and found Marina and Cher, knowing immediately that we wanted to do business with them. They are not only a top-notch design team, but also highly responsive to feedback and cost-effective. They have exceeded every expectation we had and we love doing business with them.
Laura Miller and Ben Quirk | TempDev LLC | California
Portfolio
Coming Soon. Yikes.
Huh? A Designer without a Portfolio?
After being in the industry for nearly 20 years, I feel the need to clean it up.
Things are a little outdated and I want my portfolio to reflect the now.
Oh the joys of being a perfectionist.
And this may take a while. You know, because kids. And a hundred other things.
So rather than having my entire website in a state of under construction for months, and/or possibly years,
I am taking the risk and putting my website live without a portfolio.
Oh the sheer horror!
BUT. Feel free to check out my other sites.