About a Lady Named Marina
Driven. Entrepreneurial. Creative.
This is me in front of my half finished painting that took nearly 6 months to complete, a tribute to one of my favourite artists, Roy Lichtenstein. You can read all about that here!
My days are usually spent between 3 of my other creative avenues, This Design Girl, Flat Lay Studio, and Creative Lounge. In my spare time, when I'm not chasing around kids, I still love exploring my artistic side by continuing to draw and paint. I also love architecture and designing floor plans. Together with my husband, we also offer event management floor plan design and rendering at Rendered Spaces.
---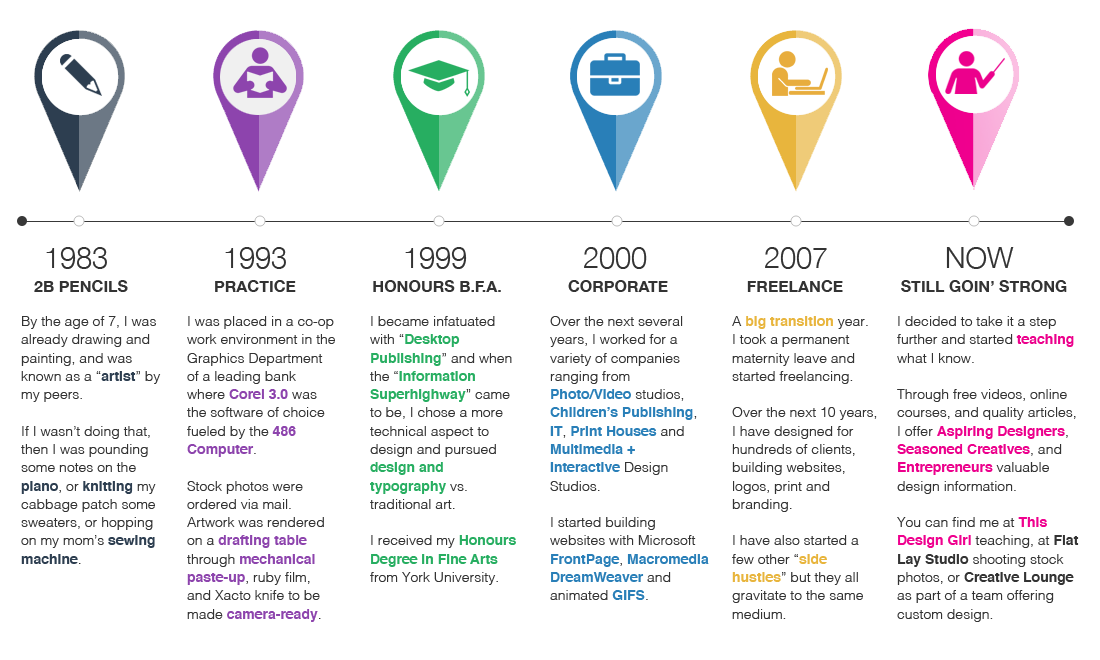 Portfolio
Coming Soon. Yikes.
Huh? A Designer without a Portfolio?
After being in the industry for nearly 20 years, I feel the need to clean it up.
Things are a little outdated and I want my portfolio to reflect the now.
Oh the joys of being a perfectionist.
And this may take a while. You know, because kids. And a hundred other things.
So rather than having my entire website in a state of under construction for months, and/or possibly years
(it's been 2 years, 5 months and 14 days since this notice has been up),
I am taking the risk and putting my website live without a portfolio.
Oh the sheer horror!
BUT. Feel free to check out my other sites.
You can see my design style there.
Contact
Goal. Inbox Zero.
hello@marinaduque.com
WHERE ELSE TO FIND ME
CREATIVE LOUNGE
Hire us for your next project.